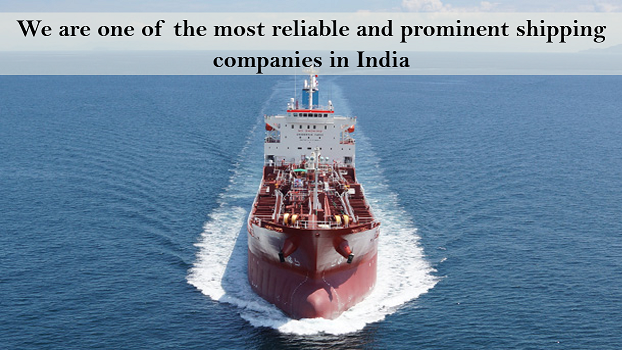 We are one of the most reliable and prominent shipping companies in India
We are one of the most reliable and prominent shipping companies in India with many years of experience. We provide ship management services to the clients to make their business more secure, safe, and successful. We are approved by Indian D.G Shipping (RPSL-200) & also have a team of well-qualified engineers who has good knowledge about ship management. Our Shipping company is a leading Crew & Ship Management and Technical Ship Management Company supplying Indian seafarers worldwide.
We are a fully controlled crew & ship management company, and a manning agency supplies Indian seafaring crew for ship management services and conducts technical ship management. We are an organization that prides itself on excellent customer service in all we do. Our dedicated staff of marine recruitment consultants is committed to providing candidates with the highest level of assistance and support at every step of their careers. We continually strive to give our clients the best possible service by providing them with highly trained crew that meet the international standards of excellence in ship operation and safety practices.
We are specialized in providing all the necessary crewing services including Maritime Security, Manning agency and recruitment, technical ship management and crew placement services. Technical Ship Management has built extensive experience in recruiting Indian seafarers for international ships. We are engaged in ship management, technical ship management and crew management services to a number of prestigious clients across the world. Our main area of operations includes providing Indian seafaring crew who are rigorously trained for worldwide crew & ship management services. Our expert crew includes officers, engineers, and marine staff. We have highly skilled and experienced personnel to manage your ships, meet all the requirements during a voyage, and provide top-notch services in all aspects that affect the safe navigation of your vessels.
We serve to specialize in recruiting crews for all types of vessels and conducting technical ship management for vessels across all sectors. We conduct technical ship management in addition to taking care of all kinds of crew matters such as housing and relocation, health insurance and medical facilities, repatriation fund claims, etc.
Our Technical Ship Management services. We are offering crewing services in different ship categories, such as Chemical Tankers, Bulk Carriers, Gas Carriers, and Oil Tankers. We are strongly engaged in providing technical ship management services like engine repair and overhauling, machinery overhauls, mechanical repairs and maintenance of break down equipment. Our technical team is highly experienced to provide quality solutions at any type of shipyards across India or abroad with timely deliverables. we are strategically positioned to provide a complete full range of crew and technical ship management services. We are specialists in crew selection, training and staffing as well as technical ship management. Our Shipping company based in Mumbai is a fully controlled crew, technical ship management and manning agency, supplying Indian seafaring crew for Marlow Navigation's worldwide ship management services.
We are also owning a large fleet of commercial vessels ranging from small, fast ferries to larger passenger ships and container vessels. With our offices in Mumbai, we serve all of the main ports in India and provide crew & ship management solutions worldwide to the leading ship owners and operators.