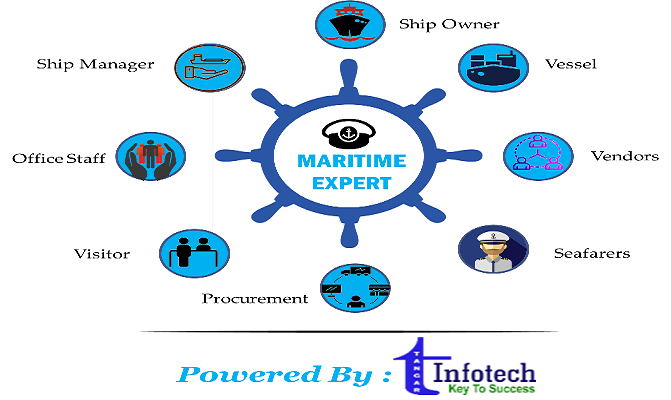 Information Technology
Our Sister concern company Tangar Infotech Pvt. Ltd. has always played a very important role in the overall growth of the group companies by providing Innovative IT solutions.
Our Tangar Maritime Expert provides real-time accurate vessel information to the Ship Owners, Operators & Managers.
This helps the offshore and onshore teams for the smooth operations of the vessels and provides them notifications/alerts to carry out scheduled maintenance overdue planning and performance assessment of the vessel well in advance.
Utilizing our years of research and Team Expertise, we designed and developed our own customized software, entitled Tangar Maritime Expert which makes these processes easy and efficient for Ship Management.
Our Tangar Maritime Expert provides total access to all Ship Operations, Fostering Transparency between Ship owners, Operators & Management enabling them to get real-time accurate vessel information.
There are numerous techniques for achieving Tangar Maritime Expert purpose, which is to ensure the safety and reliability of vessels, according to the size and complexity of the maritime sector as well as the types of operational ships.
Tangar Maritime Expert is complete package for Maritime Industry which allow complete process for Ship Management (CMS & PMS)