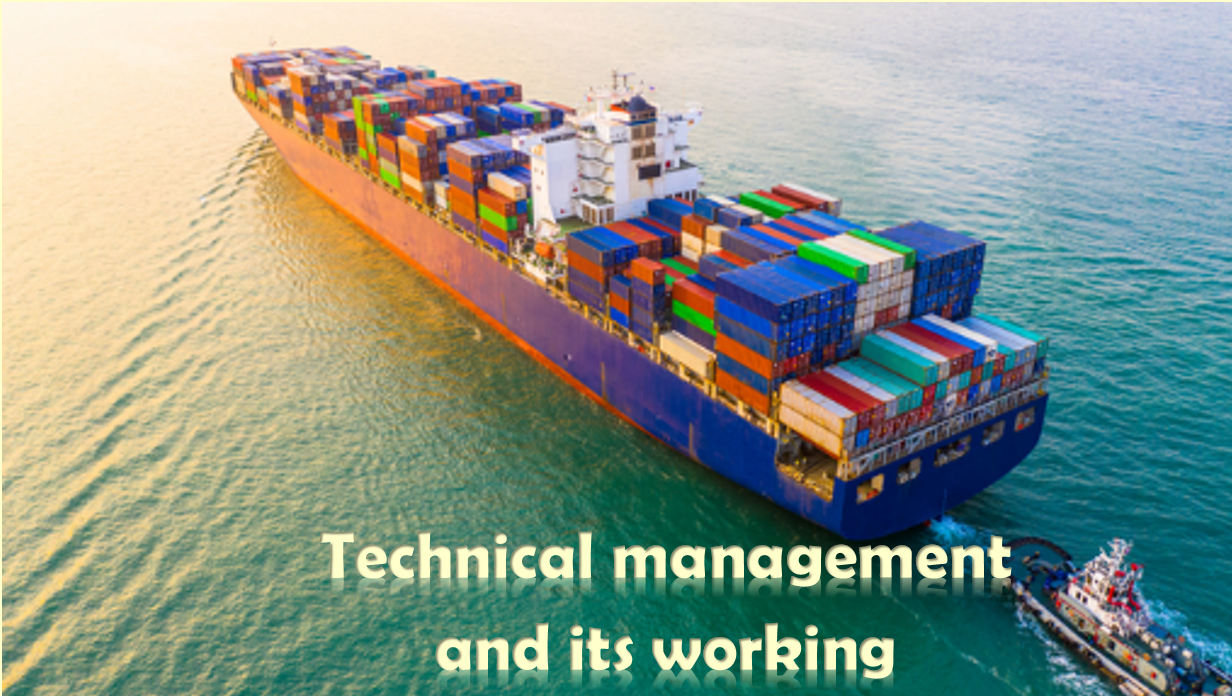 Technical management and its working
Technical management and its working
Technical management is a maritime service provided for the maintenance and operation of vessels approved by the ship or charter owner. Instead of the ship-owner, these obligations may be handled by a third-party ship manager.
A ship's Technical management services include tanker registration, strategy, services, technical supervision, as well as the management of a ship, such as its chartering and financial leadership. Similarly, a variety of high-tech software and techniques enable the technical management department to oversee all aspects of the operation.
Before third-party ship management companies provide these technical ship management support to ship-owned subordinates, they can set more significant economic goals, such as purchasing, helping suppliers and supporters through stronger and more distinct networks. This inspires considerable efficiency and ultimately translates into lower operating costs for ship holders.
Technical ship management services are the best way to make a huge vacation awesome soon. Choosing the wrong place to stay for your voyage. Rather than hiring the most suitable superintendent on a ship, the technical management companies take a special interest in maintaining a good superintendent or ship allowance ratio so that the ships under his charge always get quick attention. This obligation of Tangar shipping ensures that the operating prerequisites of each ship are met and the operating climate of the ship always works maximum with their administrator which is their mechanically planned maintenance strategy that allows close inspection and immediate maintenance of the ship. Sustainable optimal shipping laws and cost savings whose results exemplify the quality of their technical management services.
How does technical ship management work?
Naturally, Technical management is the systematic activity that is engaged in establishing a method or a strategy and equates its cost, capacity as well as its justifiability throughout its life.
Assistance is all-inclusive or hand-picked, as recommended by your needs, whether on a long-term contract or a project basis.
Technical management includes:
Technical management of your ship or unit
Flag-state recommendations and interactions with the flag-state.
Insurance and claims management
Consistent monitoring of ship operations, achievements, and conditions to maintain safety, responsible and productive operation, and investment value.
Tangershiping is a well-known Technical ship management company in India. We provide quality Technical ship management by a team of dedicated, trained professional, and experienced managers and sailors. We create plans and strategies for the specific needs of ships and owners. All our undertakings are to attain an active benefit for our principals. Our primary objective is to retain the quality of the ship's possession at a competitive cost. To know about other services associated with Technical management you can visit the website of Marine Consultants of Tangar Ship Management and acquire vast knowledge about their esteemed services adjoining it.