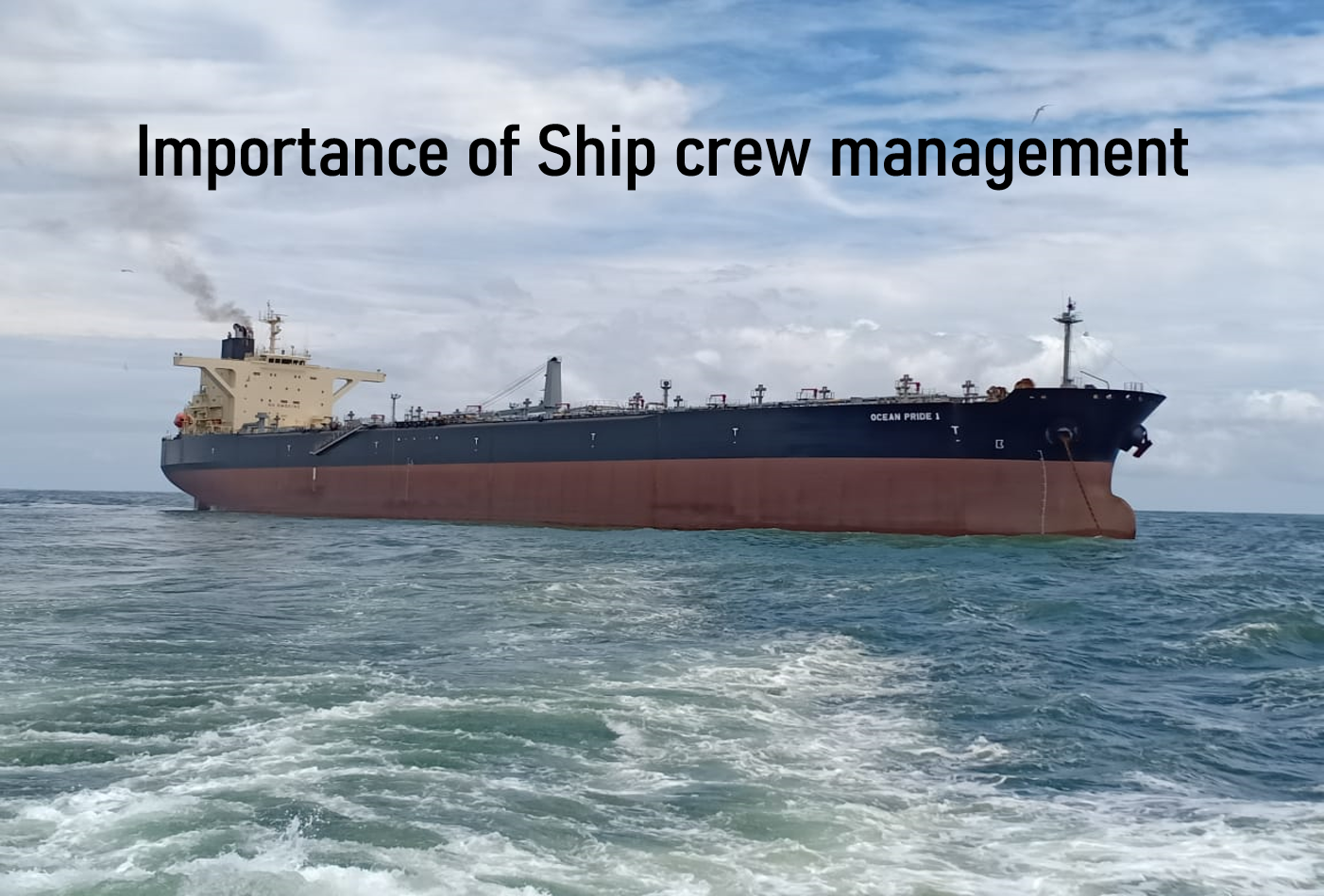 Importance of Ship crew management
Importance of Ship crew management
Crew and ship management services are an extremely essential part of ship management that incorporates the surveillance of all the different activities dealt with by the crew onboard vessels. Crew and ship management is related to a variety of movements by crew management companies and their managing media. The crew management company in India is valid for the manning of ships under a crew management agreement. Crew and ship management companies employ high-quality hiring officers, operating outside of a typical network of fully regulated cruising offices located in the main seafaring sourcing center, as well as an extensive network of third-party companies. It is overseen by experienced crew superintendents, who are in charge of each ship under crew management and recruit and assign crew, taking into account special client requests as a whole. The ship's crew administrators and crew deliver an entire-assistance network for the crew following their interest, general authority, and daily requirements.
The process of ship management is not a simple task. The shipping companies in Navi Mumbai encompass several forms of responsibilities that must be executed before, during as well as after the whole technique of regulating the ship. The basic thing that a ship management company needs to do is to get the ship authorized.
Thus, crew management is an important factor of the transportation industry, mostly rated in shipping. Through the use of efficient crew and ship management, seafarers get a detailed overview and graphs of their careers and other necessary data to replenish predicted roles and uncover sufficient authorized crew units to strategize ship crew deployment.
The motive of a healthy ship crew management system must eventually enable safe cruising. The advantages of strong cruising abound and encompass the development of a better knowledge of obligation and accountability, better retention of sailors with a higher significance of community, more efficient ship maintenance, and shorter delivery times.
Tangershiping is a well-known ship crew management company in india. We provide quality technical ship management by a team of dedicated, trained professional, and experienced managers and sailors. We create plans and strategies for the specific needs of ships and owners. All our undertakings are to attain an active benefit for our principals. Our primary objective is to retain the quality of the ship's possession at a competitive cost. In doing so we ensure that, as far as possible, the ship is always in operational willingness and that its classification complies with society, flag state, local environmental regulations, and all other laws and requirements.
To know about other services associated with the crew and ship management you can visit the website of Marine Consultants of Tangar Ship Management and acquire vast knowledge about their esteemed services adjoining it.